Wireless nurse-patient call system
Wireless nurse-patient call system that is easy to install and enhances communication between healthcare personnel and patient support.
The best solution
wireless
for your center
With OXEEN you can generate alarms and alerts quickly and easily for healthcare personnel, from any location, thanks to our wireless devices. Whether with our mobile pushbuttons or static devices in the room, we ensure an efficient and timely response to guarantee user safety at all times.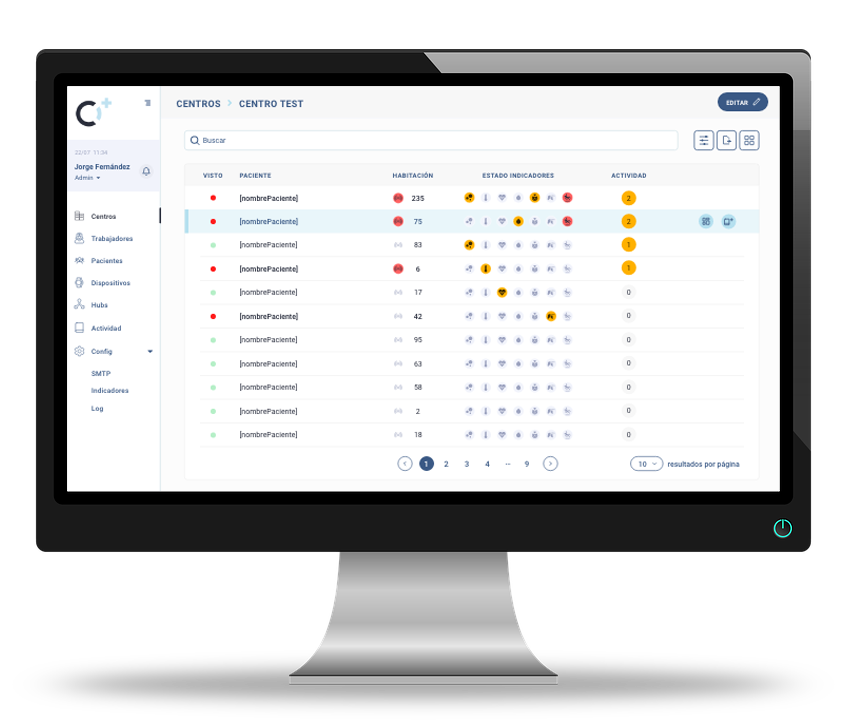 Web and cloud application
All wireless pagers in the nurse and patient call system are connected to the OXEEN platform and website. This way you will receive calls in real time wherever you are. The OXEEN platform offers integration of different devices and multiple functionalities.