All the information wherever you are
Because with our app you can manage and control your entire installation from various points.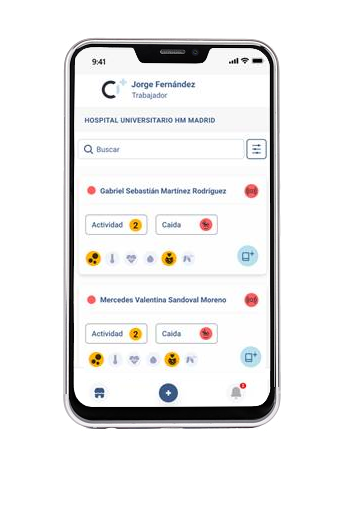 Manage residents in one place
From the control panel you can check the status of all the residents of the center. With different colors they warn you if there are constants outside their ranges or if someone has requested help or has suffered a fall.
Manually enter a resident's activity and vitals
Manually enter vital signs and any resident events so that different shifts can view the history and take actions. In addition, the records are automatically sent to the predefined worker.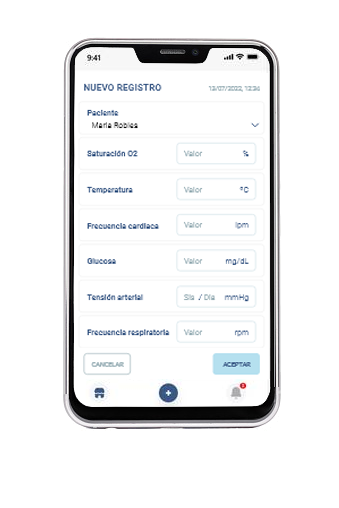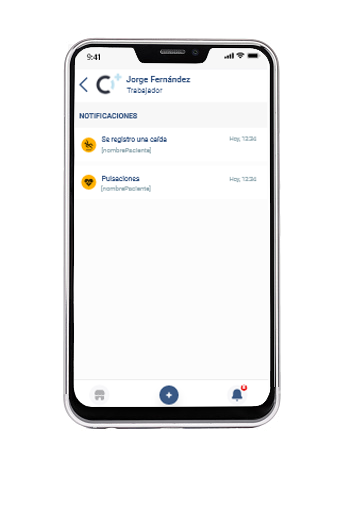 From this screen you will be able to manage and control all resident incidents as they occur.