Manage residents in one place
From the dashboard you can check the status of all residents of the center. With different colors you are notified if there are constants out of their ranges or if someone has requested help or has suffered a fall.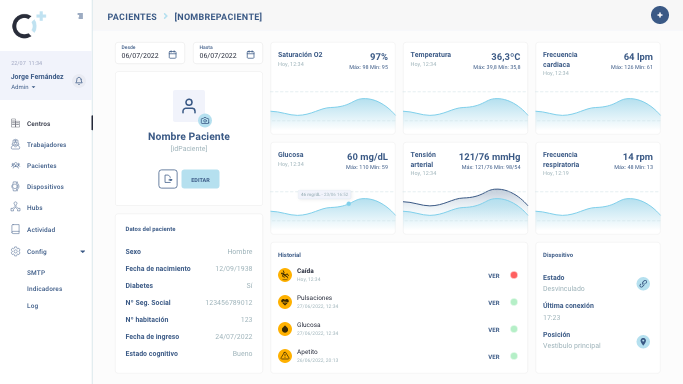 Obtain a resident's history and get a report
View the summary and record of each resident in order to view their status in more detail or to view the history in order to draw customized reports.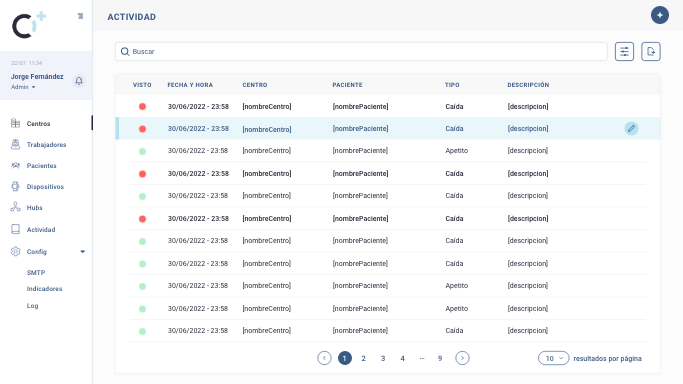 Manually enter a resident's activity
Manually enter any event of the resident so that the different shifts can view the history and perform actions. In addition, the records are automatically sent to the worker that is predefined.
Manually enter the resident's constants
Enter the vital signs manually. There are some vitals that are not detected by our devices or perhaps a resident that does not have the technology so they can be entered manually.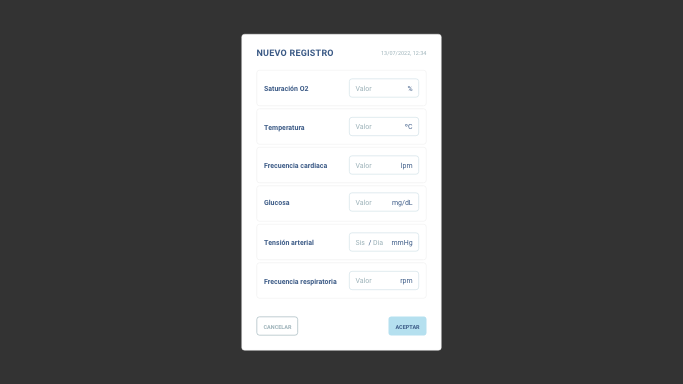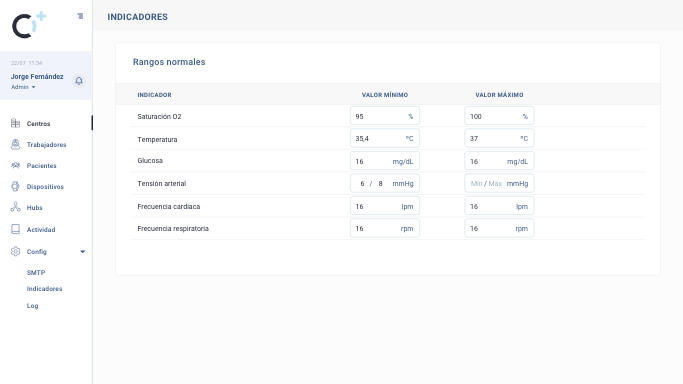 Configure the parameters for each residence
Set the ranges for which you want the alarms to go off for the center or you can also edit for each individual resident.
Email: info@oxeencompany.com
Phone: + 34 608 099 388
Give us a call or drop by anytime, we endeavour to answer all enquiries within 24 hours on business days.