Solutions
All our solutions use the same technology and are centralised on the same platform.
Request a quote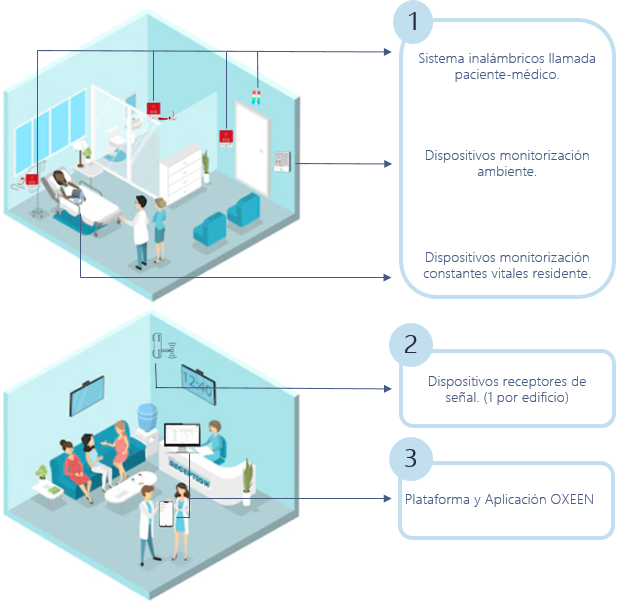 1- Devices
The devices monitor data from the resident, the environment and the wireless patient-nurse call system and send the information to 2.
2- Gateway
The Gateway receives the signal from all devices via LoRa technology and sends the information to the cloud.
3- Platforma and App
All data received is displayed and alerts staff via the app or platform.
Download Catalog